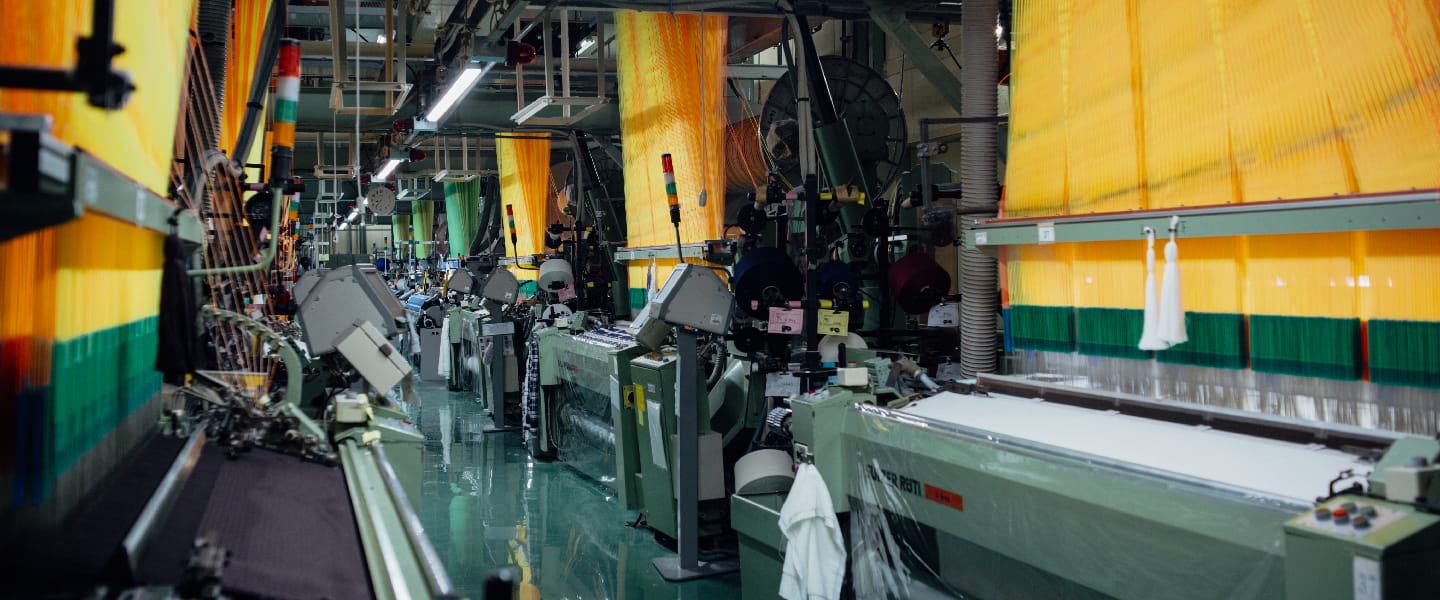 The ultimate in towels.
FUJITAKA TOWEL is a long-standing towel maker synonymous with the city of Imabari.
Using FUJITAKA's technology we have continuously sought to improve the quality of our towels,
making us Japan's No.1 towel manufacturer in terms of production and sales.
Since1919. 100 years of
technical skills

since the company was established
FUJITAKA TOWEL was established in 1919 and turns 100 in 2019.
Imabari is famous for towels and among its existing towel manufacturers the oldest is FUJITAKA
- a company that has the advantage of carrying out integrated production in-house,
from the dyeing of its yarn to the finishing of its end products.
We have supported improvements in the quality of towels in Imabari through a variety of
technological innovations.
Made in Imabari
Imabari City has an abundance of water and is a place that has been well-known for producing towels
since the Meiji Era (1868-1912).
And FUJITAKA TOWEL is the company with both the most looms and warping machines in Imabari.
In 2017 we introduced the latest filtration device. And we won the
"4th Monodzukuri Nippon (Japan's Manufacturing) Grand Award" for our new technology.
FUJITAKA's aim is to produce towels that are more reliable, safe and of higher quality.
Initiatives in the
old home town of Imabari
Imabari is well-known for its towels and, as a good port in the Seto Inland Sea,
it is an historic town that has long-since prospered from its textile and shipbuilding industries.
FUJITAKA TOWEL is also involved in preserving the history of Imabari through initiatives such as the opening up to the public of the 100 year old "Yagi Syoten Main Office" as an historical museum.
The "Yagi Syoten" Museum
The building was a valuable, traditional structure when it was built in 1918 in Hashihama, Imabari.
It was the former residence of Kamesaburo Yagi, the former mayor of Hashihama Village and known at the time as a pioneer in crab-canning boats technology.
FUJITAKA TOWEL has saved and maintained the building and opened it up to the public, along with some 1,900 or so documents from the Yagi family's archives, as well as works by local painters and calligraphers.